by: Taj | March 18th, 2014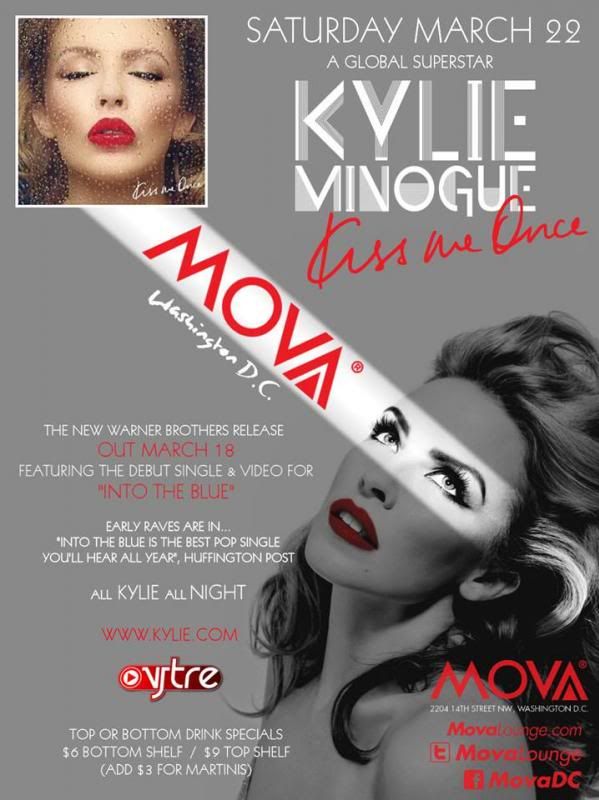 Hey Guys, If you happen to be in the Washington, DC area this Saturday, March 22, check out VJ Tre's Kylie Minogue Release Party for her new album, "Kiss Me Once" to be held at Mova Lounge. Watch the ad for more details.
Kylie Minogue - Kiss Me Once CD Release Party Ad from Mister VJ on Vimeo.