by: Taj | May 2nd, 2015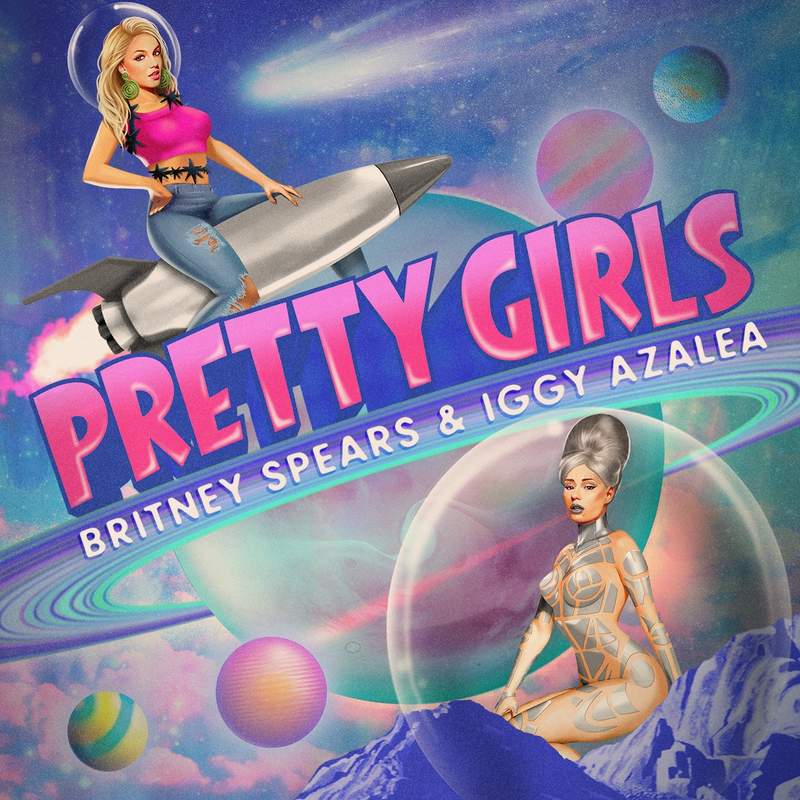 Fans seem to be very divided on Britney Spears' just released new single "Pretty Girls" which features a little of assistance from Iggy Azalea! Either they absolutely love it or hate it. So I broke down the pros and cons of the song to help you decided for yourselves…
PROS
– Waaaay better than Tom's Diner
– Iggy Azalea
– A refreshing detour from the predictable edm-pop she's gotten way too complacent repeating over and over.
– Sound like she actually put a little extra effort in recording the vocals on this one!
– The lyrics are campy and fun and sounds like the video (which is supposedly inspired by the 80's teen-camp movie "Earth Girls Are Easy") will be as well!
CONS
– Sounds like "Fancy" Part II.
– Iggy Azalea
– The vocals will not lend themselves easily to the remixes.
– Sounds like they auto-tuned the already auto-tuned vocal for extra measure.
With that said… I will now reveal my take on the song…
I LOVE IT!!! So much better than her botched Suzan Vega remake and a refreshing direction for her to take. I am going to go ahead and predict this will be one of the biggest songs of the summer!
[youtube dctcM-pcYJI]