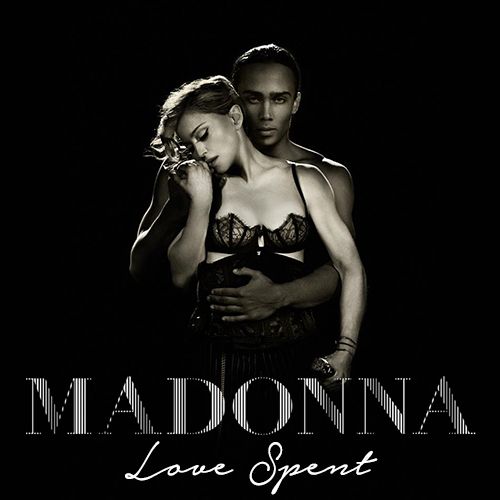 So a little over a year ago, I took on remixing a fan favorite Madonna track off of her MDNA album called "Love Spent". The project was really intended only for fun and as a learning experiment with the production software I was using at the time. Though I was really happy with the end result, I only completed a radio edit of the song  at the time and quickly moved on to new projects and never got around to making a full on extended mix.
Since then, the remix has grown to become my most popular production to date and has gotten a lot of online milage since I posted it on my Soundcloud page back then! Then just last week, something I never imagined happened… William Orbit (producer of the original version) posted my remix on his own Facebook page with the caption…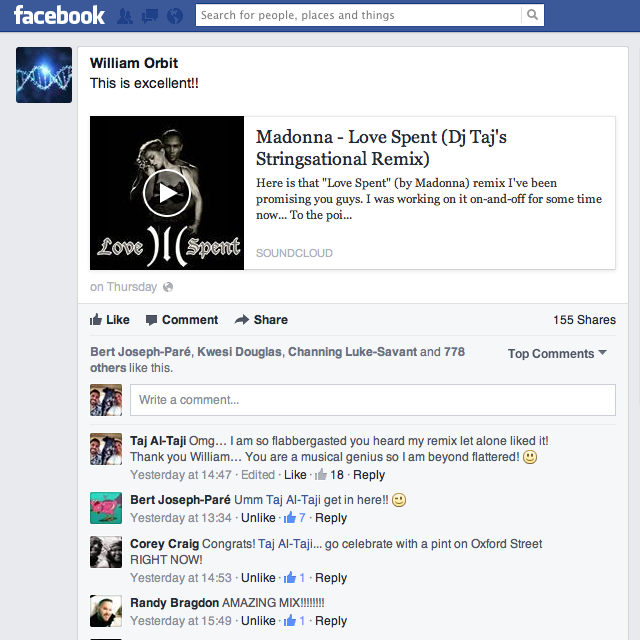 "This is excellent"!
I have to admit I was pretty mind-blown that William had even heard my remix let alone enjoyed it enough to share it with his fans! Needless to say this brought even more attention to the remix and even more people began private messaging me to complete an extended version of the song. So I finally dusted off the old project and completely a club version that DJs can mix into their sets. Here is the end result… (Hope you enjoy)
Tags: dj taj, Love Spent, madonna