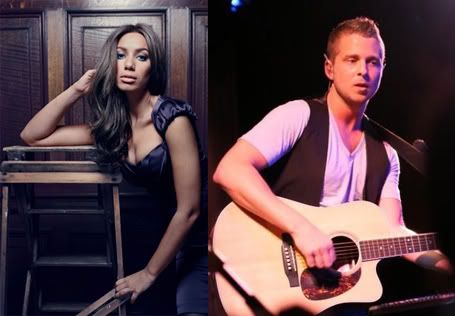 Ryan Tedder is blabbing to the media yet again and is blaming Leona Lewis for the disappointing performance of the latest single that he wrote for her. Tedder is convinced that "Happy" failed to make impact in the US market because Leona didn't promote it properly in the United States.
"In the US, unless you're Justin Timberlake or Beyoncé, you cannot put out a song and not be in the country when it comes out,"
Tedder was hoping to see the same success with "Happy" that Leona accomplished with her debut single "Bleeding Love," which he also wrote.
"Leona was gone for six weeks when 'Happy' came out because she was promoting the record in other countries – it wasn't her fault; she couldn't be two places in once. I had radio stations telling me that they thought 'Happy' was the single biggest ballad they'd come across in ten years, but that if Leona didn't come over here and promote it, it was going to fall."
However, Tedder didn't completely blame Leona on the single's poor performance… He also blames Lady Gaga.
"On top of that, America's consumed with Lady GaGa and dance music right now, so it's not the best time for ballads anyway", he said. "When everything on the radio is blasting out at 120 bpm, a song like 'Happy' almost sounds out-of-place."
As much as I love "Happy" and do think that it's a great song… I find it funny how he's blaming everyone else and just can't fathom that maybe this song wasn't as strong a production than some of his other works. Someone needs to eat a slice of humble pie!
Leona Lewis – Happy:
Audio clip: Adobe Flash Player (version 9 or above) is required to play this audio clip. Download the latest version here. You also need to have JavaScript enabled in your browser.